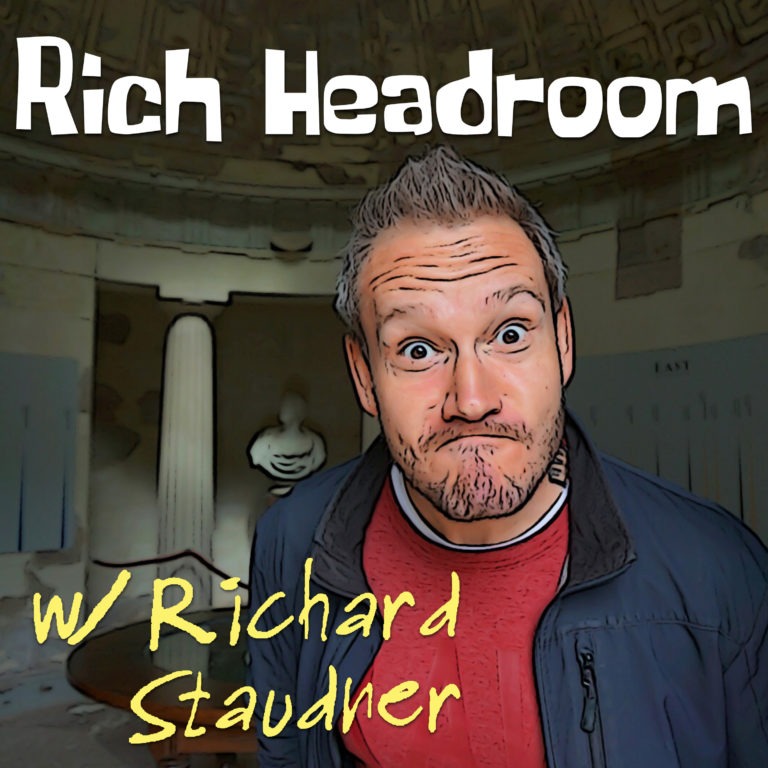 Rich Headroom
"Wir alle haben zwei Leben. Das zweite beginnt in dem Moment, in dem wir erkennen, dass wir nur eines haben." ||
Der Podcast für Wachstumsinteressierte. Hier findest du Nahrung für Körper, Geist und Seele! Von und mit Performance Coach Richard Staudner
More?
# www.richardstaudner.at
# www.youtube.com/user/rstaudner
# www.instagram.com/richardstaudner
| Powered by:
# www.malusportsclub.at
# www.theartofraw.at –> code "richard20" für 20%
# www.bioking.at –> code "richard15" für 15%
Podcast Production by
Laura Fanschek
RH #63 | Wasserhaushalt – 6 Schritt zur optimalen Ernährung im Sport (Teil 2)
Wasser ist wie Luft (biologisch gesehen) die Grundlage des Lebens. Es ist essentiell, um eine hohe körperlicher und geistiger Leistungsfähigkeit zu ermöglichen. Ohne einen ausgeglichenen Wasserhaushalt ist es unmöglich, dass du dein "Optimum Performance-Level" erreichst. Lerne hier mehr über den richtigen Wasserkonsum für deine persönliche Versorgung. 
Die Ernährungspyramide findest du auf www.richard staudner.at/pyramide
Bleib dran und abonniere den Kanal, es folgen weitere Episoden mit detaillierten Information zur optimalen Ernährung im Sport.
Rich Headroom Podcasts, Vlogs und Blogs findest du auf: 
www.richardstaudner.at
YoutTube, Spotify, Itunes, Instagram, …
Bis zur nächsten Episode!
Richard Staudner
The Optimizer
PS: SPREAD THE SCIENCE! Bitte teile diese Episode mit FreundInnen! 
————-
Powered by 
www.bioking.at – Der König der biologischen Lebensmittel – Hol dir 15% auf deine Bestellung mit dem Code "richard15"
www.theartofraw.at – Teste die antioxdantien Bombe "Chaga" für dein Immunsystem  
Hol dir 20% auf deine Bestellung mit dem Code "richard20"
www.icebein.com – Eiskalt die Regeneration verbessern und schneller Gameready werden!
Hol dir 5% auf deine Bestellung mit dem Code "richard5"
www.pump-bros.com – NEXT LEVEL Fitness Equipment! Bänder, Ropes, Sling Trainer und mehr! Hol dir 10% auf deine Bestellung mit dem Code "richard10"
Platzhalter für Suchergebnisse