After 13 years in management in Austrian corporations, a new journey began for me in 2008. I was one of the men who brought CrossFit and functional fitness training to Austria. In doing so, I significantly changed the fitness scene in this country.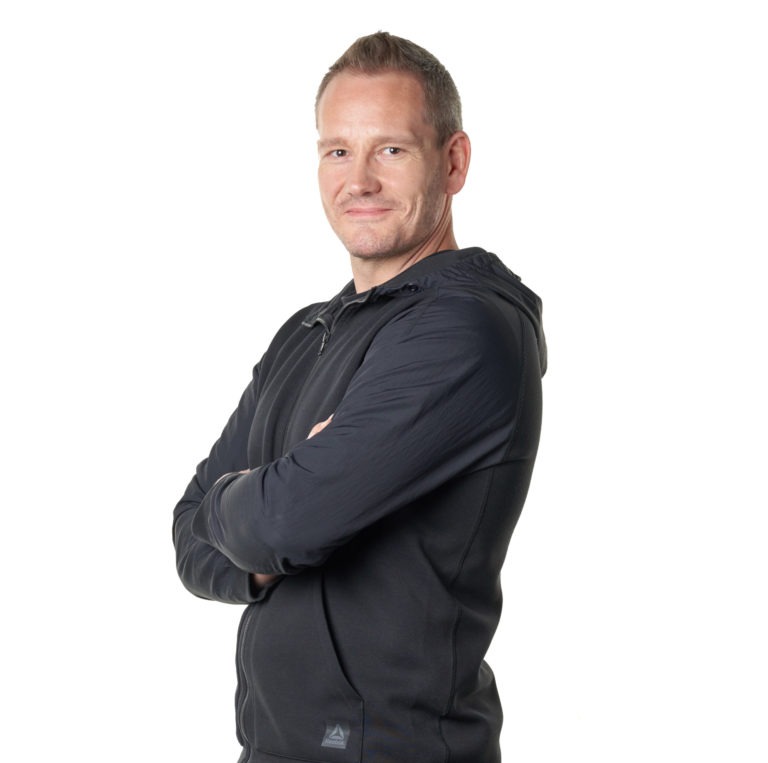 After building five gyms, a group practice and many other projects, it was time for me to take a new path in 2018 and dedicate myself to a new passion.

My goal was to create a completely holistic performance concept, which considers and supports the human being in its entirety.
I understood that mind and body are to be seen as a unit and we should consider the environment, the lifestyle and all influences of life. Furthermore, I do not see individual body functions or even individual organs, but try to understand cause-and-effect and to recognize connections.
Both high performers such as managers, doctors, pilots, etc or even competitive athletes should benefit from this view. Focus on the potential and the goal.
THE EXPERIENCE
More than 100 lectures, about 7,500 coaching hours with health enthusiasts and coaching more than 50 domestic and international athletes in 10 years allowed me to gain a lot of practical experience.
The content of my work and publications is based 50:50 on successful practical experience and scientific studies.
THE SCIENCE
Studying clinical psycho-neuro-immunology under Dr. Leo Pruimboom and Dr. Markus Stark, gave me the opportunity to combine my practical experience with a scientific, evidence-based and holistic approach.
Customers such as the Austrian Ski Association, the Federal Sports Academy Vienna or the Austrian National Bank have placed their trust in me and I have met their expectations.
Many international managers and athletes like Marcel Hirscher, Aleksandar Rakic or Fadi Merza could benefit from my system in the last years.

EDUCATION:
Study of clinical psycho-neuro immunology (cPNI)




Under Dr. Leo Priumboom - 2017-2019 (iA)

PNI Psycho-Neuro Immunology




Practitioner Degree - Evosan Center Austria under Dr. Markus Stark 2016-2017

State-certified trainer of the Federal Sports Academy Austria 2014-2016 (iA)
TRAINING FUNCTIONAL TRAINING:
Instructor for Olympic Weightlifting

CrossFit Level 1 Trainer

CrossFit Powerlifting / Westside Barbell Principle

EGSA Kettlebell Sports Trainer Level 2 (under Gregor Sobocan)

IKFF Kettlebell Trainer Level 2 (under Steve Cotter)

RKC Kettlebell Trainer Level 1 (under Pavel Tsatsouline)

Functional Movement Screen (under Gray Cook)
COMPANY STRUCTURE:
CrossFit Triller - Founder & Owner until 2017

SuperRaw - Functional Food - Founder & Owner until 2016

CrossFit Crom - Founder & Owner until 2016

CrossZone - Functional Fitness - (today Zone.fit) - Founder & Owner until 2013
LECTURER AND ACTIVITIES AS EXTERNAL TRAINER:
ÖSV Österreichischer Skiverband - External consultant for functional fitness

ÖSV Österreichischer Skiverband - Training of fitness trainers in the field of Olympic weightlifting

Austrian Armed Forces - Training Staff Advanced Training 2013-2016

BSPA Bundessportakademie Lecturer "Functional Strength Training and Mobility
COMPANIES - WORKSHOPS AND CONSULTATIONS
Raiffeisen International

Austrian National Bank

Pension Insurance Institution

booking.com

etc.
SUPERVISION OF OVER 50 ATHLETES FROM VARIOUS FIELDS:
Zuzana & Katarina Sopkova - Tennis

Stefanie Pichler - State Champion in Speed Climbing

Maximilian Entrup - Football - SKN St.Pölten

Aleksandar Rakic - MMA - UFC

Mairbek Taisumov - MMA - UFC

Nandor Guelmino - MMA - UFC

Ibo Aslan - MMA- UFC Contender

Gerald Turek - MMA - WFC

Eva Voraberger- World Champion in Boxing

Mansur Elsaev - WBC Asian World Champion

Fadi Merza - Multiple World Champion Thai Boxing

Foad Sadeghi - Multiple World Champion Thai Boxing

Henry Bannert - World Champion Thai Boxing

Grigor Ashugbabyan - Thai boxing

Sasa Jovanovic - Thai boxing

Danube Dragons - Training junior players

Michael Haider - American Football - Vienna Vikings & National Team

Vienna Knights - American Football - Team support