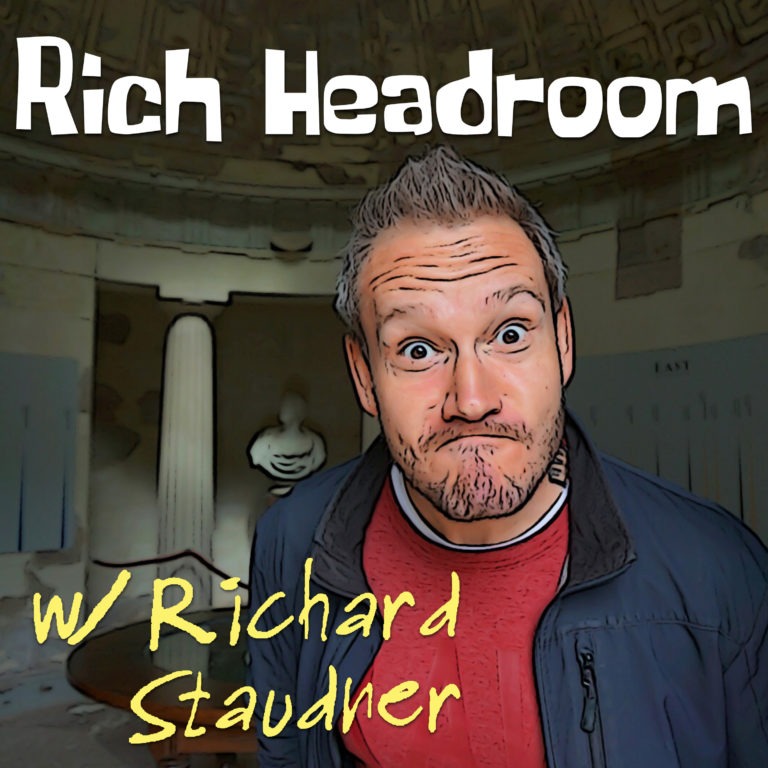 rich headroom
"We all have two lives. The second begins the moment we realize we only have one." || The podcast for those interested in growth. By and with Performance Coach Richard Staudner. If you want to work on yourself mentally or physically, I'm sure I have some interesting topics for you. Exciting topics from the areas of nutrition, exercise, recreation and awareness are waiting for you. Attention, listening to my contributions will increase your well-being and your performance. | By and with Richard Staudner www.richardstaudner.at # www.youtube.com/user/rstaudner # www.instagram.com/richardstaudner # www.facebook.com/richard.staudner | Powered by: # www.suprfit.de # www.pitbullsports.at # www.spirafit.at # www.malusportsclub.at # www.theartofraw.rocks ##### Technical support / Post Production / Podcast admin by Laura Fanschek
RH #28 | You have big plans in sports and leisure? Then try my Power Shake!
I have observed for a long time that many athletes in competitive sports go into training undersupplied and then run out of power halfway through.
It shouldn't be!
When you have big plans, you often need a good energy boost. This homemade healthy power shake can give you that.
But the genius of it is, it's easy to dress and quick to digest.
Imagine you have to train in two hours and don't want to go with a full stomach, then a shake is just right. But most shakes have a lot of protein and not enough carbohydrates for real power in your training or competition.
Therefore, the composition is immensely important.
This shake delivers healthy and powerful carbohydrates via 60% and enough protein and fat to support muscles and brain.
Listen to why I designed this shake and why athletes like Aleksandar Rakic have success with it.
You can also find the recipe on my blog:
https://richardstaudner.at/2021/08/09/power-sport-shake/
Please forward it to your friends or post it on Instagram!
Spread the Science!
Have fun trying them and have fun with your next powerful workout!
Your Performance Optimizer & Biohacker
Richard Staudner
100% Performance
All the vitamins, minerals and trace elements you need, plus Omega 3 from algae oil! → -20% on your order with code "richard20".
www.btonic-performance.at
Visit me on Instagram:
https://www.instagram.com/richard_staudner/
Search Results placeholder
Free E-Book: OPTIMAL REGENERATION
How to get the last percent out of you!
Es gibt wenige Themen im Bereich Sport oder Gesundheit über die nicht schon seitenweiseberichtet wurde in den letzten Jahren. Vieles davon wird aufgewärmt, neu verpackt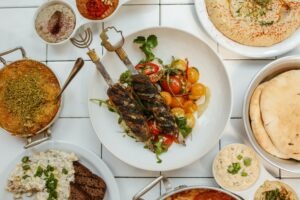 This year we probably didn't have the best summer ever, but there were enough sunny days to go out and spend time with friends.
Let us join together to fight the suffering of children in this world!
Optimization: BRAIN PERFORMANCE
Sharpen your mind & improve focus and concentration!
Something to think about:
"It is not daily increase but daily decrease, hack away the unessential. The closer to the source, the less wastage there is."
I am where you are. Communicate easily. Worldwide.
Richard freed me from pain with his performance concept and made my body do 60 easy pull-ups and push-ups in one training session. #fit4ever
I have trusted Richard's performance concept for 8 years. It feels like he can turn back time. #fit4ever
Book me for your audience!
Something to think about:
"The mind is the limit. As long as the mind can envision the fact that you can do something, you can do it, as long as you really believe 100 percent."
Performance at the operating table
Downshifting to cancer prevention