2022 EVERYTHING CHANGES FOR YOU!
You still lack focus and energy to achieve your goals? To perform really strong in everyday life & at work? 
Then learn with me how to get your body and mind to your personal optimum and mentally program yourself for success. 
Don't wait any longer and take your destiny into your own hands! 
Success depends not only on motivation and discipline...
We live in exciting times and have every opportunity to realize ourselves and make the almost impossible, possible. 
What you can imagine, you can achieve! Body and mind can do much more than we realize. 
Don't let energy problems or lack of stamina throw you off your course for success. You can biohack yourself and program yourself for success.  
Ask yourself what is holding you back!
Do you want to reach your individual optimal performance level? Get more out of body and mind? ... but on a healthy path?
Then sign up for the OPTIMUM PERFORMANCE Mentorship on:
The 12 week program for individual optimal performance!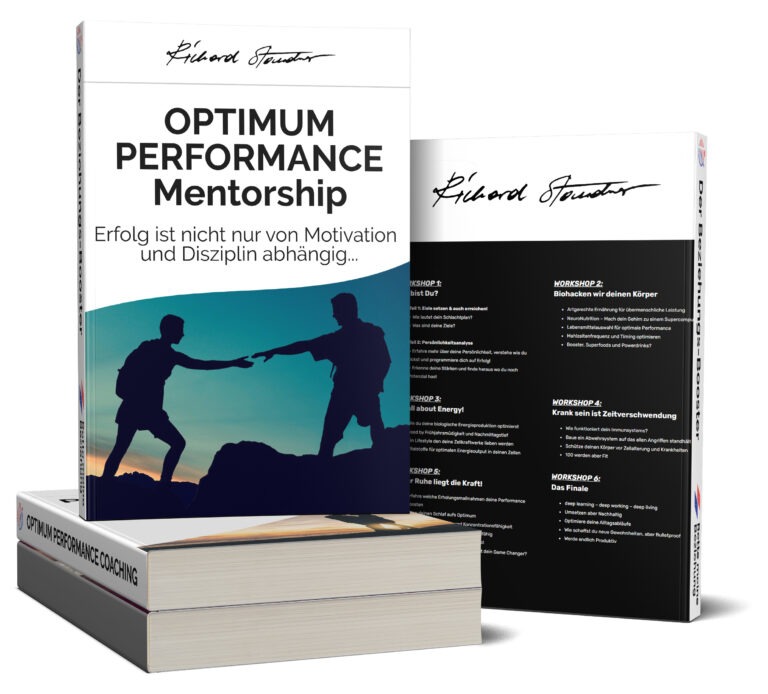 WORKSHOP 1:
Who are you?
Part 1: Set goals & also achieve them!
- What's your battle plan?
- What are your goals?


Part 2: Personality analysis
- Learn more about your personality, understand what makes you tick and program yourself for success!
- Recognize your strengths and find out where you still have potential 
WORKSHOP 2:
Biohacking your body
Species-appropriate nutrition for superhuman performance
NeuroNutrition - Turn your brain into a supercomputer!
Food selection for optimal performance
Optimize meal frequency and timing
Boosters, superfoods and power drinks?
WORKSHOP 3:
It's all about Energy!
How to optimize your biological energy production
Good by spring fatigue and afternoon slump
A lifestyle your cellular power plants will love
Vital substances for optimal energy output in your cells
WORKSHOP 4:
Being sick is a waste of time
How does your immune system work?
Build a defense system that can withstand all attacks
Protect your body from cell aging and diseases
100 but will Fit
WORKSHOP 5:
In the calm lies the power!
Learn which recovery measures boost your performance
Bring your sleep to the optimum
Improve memory and concentration
Become physically unimagined performance
Learn how to calm down quickly
Mindfulness and meditation maybe your game changer?
WORKSHOP 6:
The final
deep learning - deep working - deep living
Implement but sustainably
Optimize your daily routines
How do you create new habits, but Bulletproof
Finally become productive
Go deep! Personal 90 minutes 1-to-1 video calls
In each workshop, development goals are set and tasks are agreed upon. You will receive tools to facilitate the implementation. 
Then, we go in-depth in personal 90-minute 1-to-1 video calls, clearing away all obstacles.
We create a battle plan that enables you to reach your PEAK PERFORMANCE goal.
Optimum? Why not the maximum?
Your mental, spiritual and physical health should benefit from this program and not be harmed.
I want to bring you to your personal optimum, to the FLOW state. Where everything goes easily from your hand and you have joy in your work and your tasks. 
Maximizing everything means driving at a pace that makes you sick and unhappy. 
Setbacks are ok, but they must motivate us to go a different and better way. 
You can follow the path of your individual optimum for a whole life and be healthy and happy.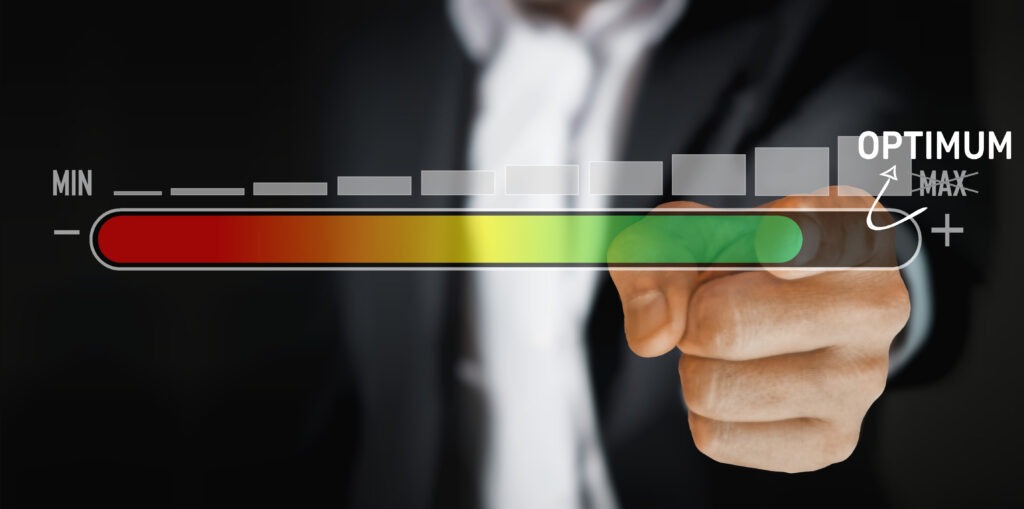 Prices and booking:
Total cost for the 12 week course including all workshops, one-on-one meetings and underpinning.
€1900,-
Secure your place now! 
IBAN: AT421200010016604216
BIC: BKAUATWW
Subject: Mentorship
Let's get you in the FLOW state and on the road to success!
I will not just present slide by slide and transport information! This will not achieve any great changes in you. 
I want to facilitate deep learning and give you the opportunities to move from theory to practice. You should learn to use all the tools and make a noticeable improvement.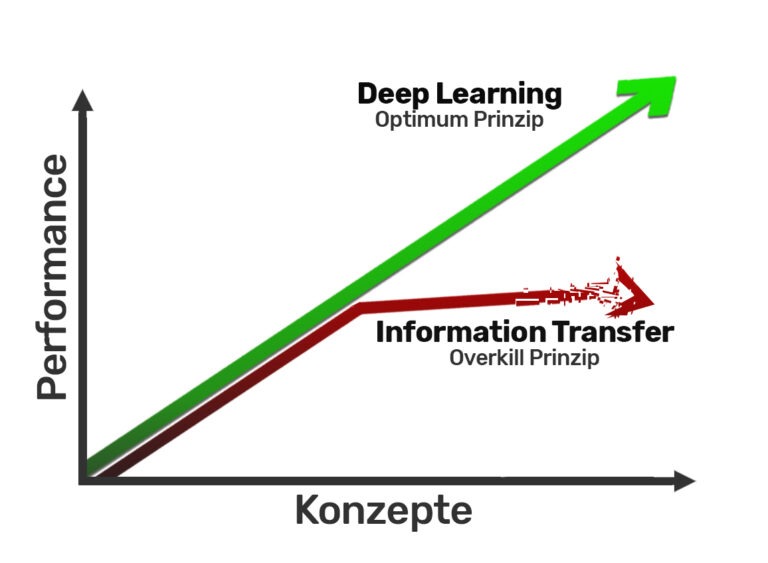 Procedure:
The course is limited to a maximum of 10 places in order to guarantee high quality and individual attention.  
Motivation Check:
My guarantee: 
All workshops and talks are conducted by me personally and not by a staff member or similar
You will receive a handout or eBook for each workshop with all the topics we went through (and more!)
We don't scratch the surface, but dive deep into the matter. Our goal? Generating implementation power! 
Dates:
Workshop 1: 06.09.2022 18:30 - 20:00h
Workshop 2: 20.09.2022 18:30 - 20:00h
Workshop 3: 04.10.2022 18:30 - 20:00h
Workshop 4: 18.10.2022 18:30 - 20:00h
Workshop 5: 08.11.2022 18:30 - 20:00h
Workshop 6: 22.11.2022 18:30 - 20:00h
The personal 1-to-1 video calls should ideally be held within two weeks of each workshop. The dates for these will be arranged individually.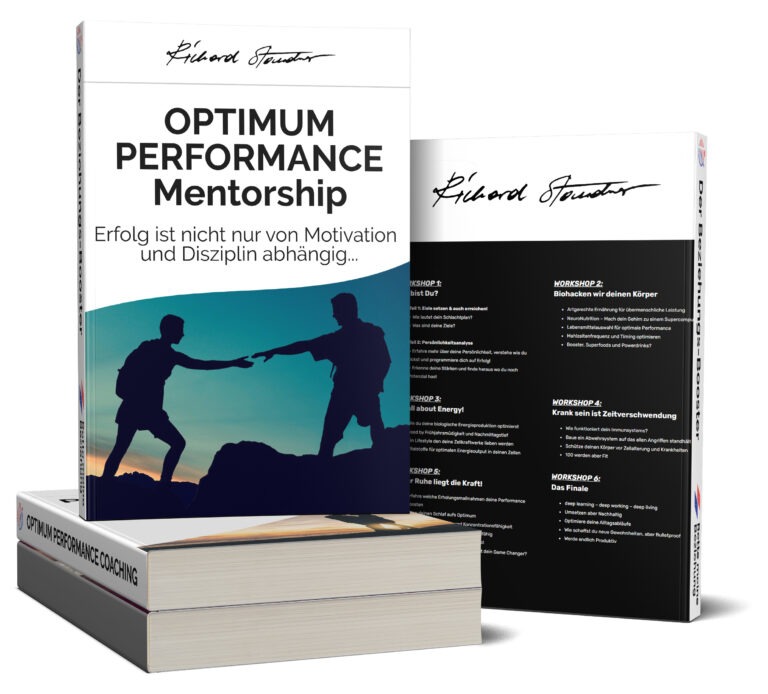 FAQs:
What if I miss a workshop? 
If you cannot be present at a workshop part, please let me know when you register or later on. We will find a solution.
Can I pay the workshop fee in installments? 
Yes, we offer this service here: